Instructions for installing the card (from OSXwifi): osX wifi card install instructions.pdf

Mac Pro service guide: macpro_mid2010.pdf - I used this for instructions on removing the processor cage. The OSXwifi instructions say to just remove the processor daughtercard, but I think it's essential to remove the processor cage as well (this is the piece that contains the front & rear processor fans)

When I first installed the card, bluetooth worked but wifi did not. OSXwifi did not respond to any of my emails. So I took apart my Mac Pro (AGAIN) and reinstalled the card.

If found that my broadcom card was not quite centered in the carrier card perfectly. It's only held in place by one screw. I rotated it a bit around the screw as shown below and then after I put everything back together again everything worked.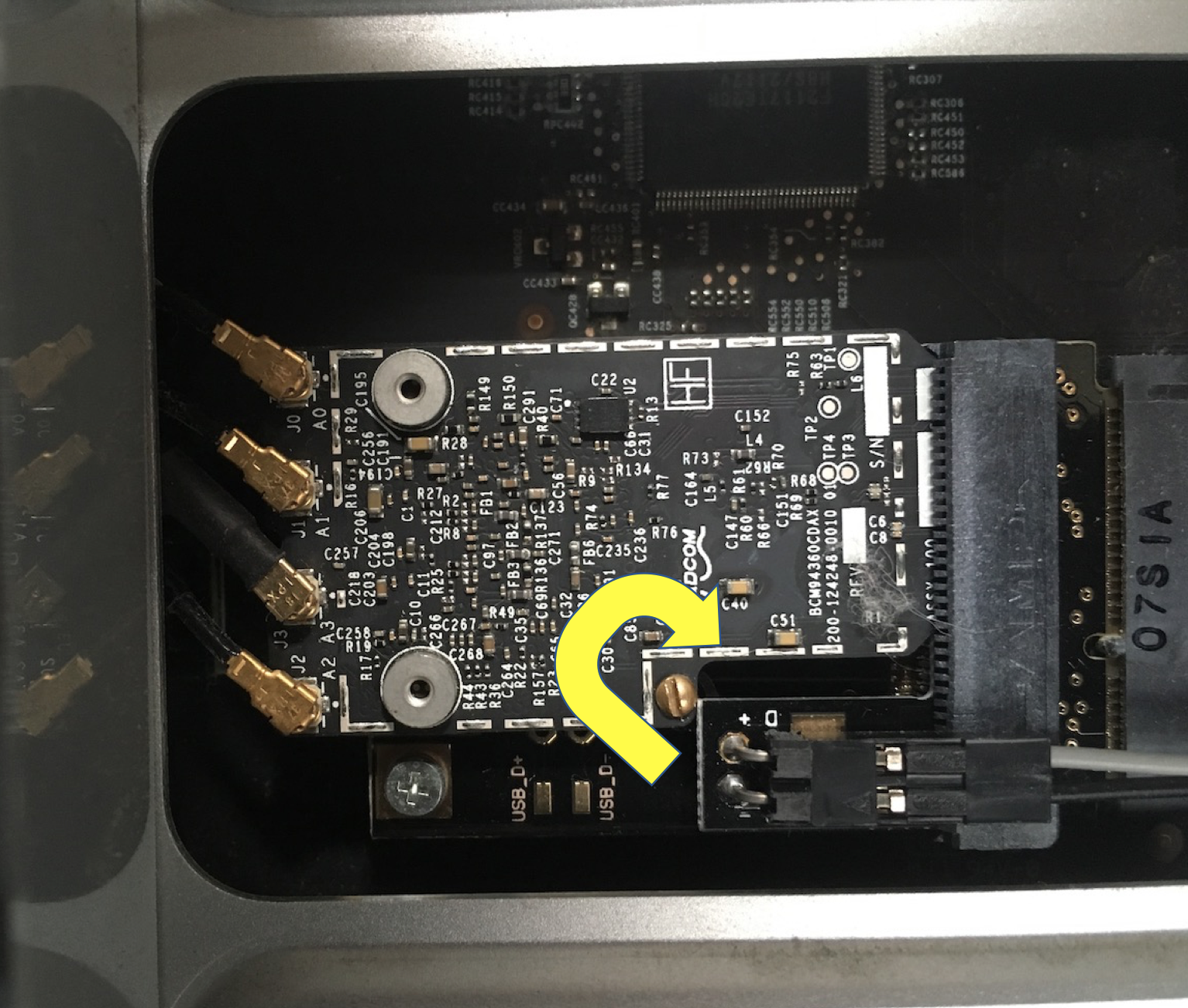 Other photos

The Broadcom card installed: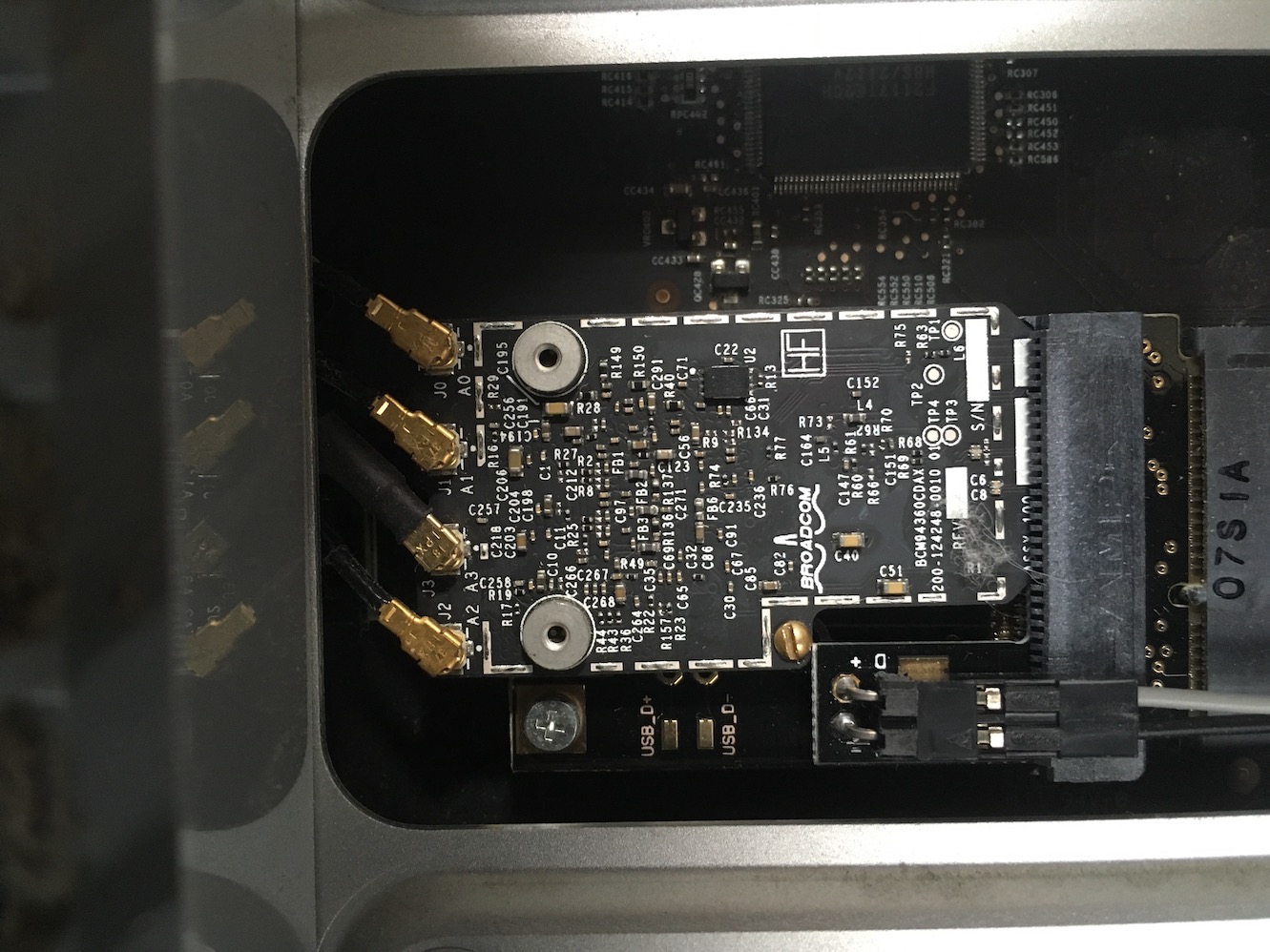 The cable to the bluetooth socket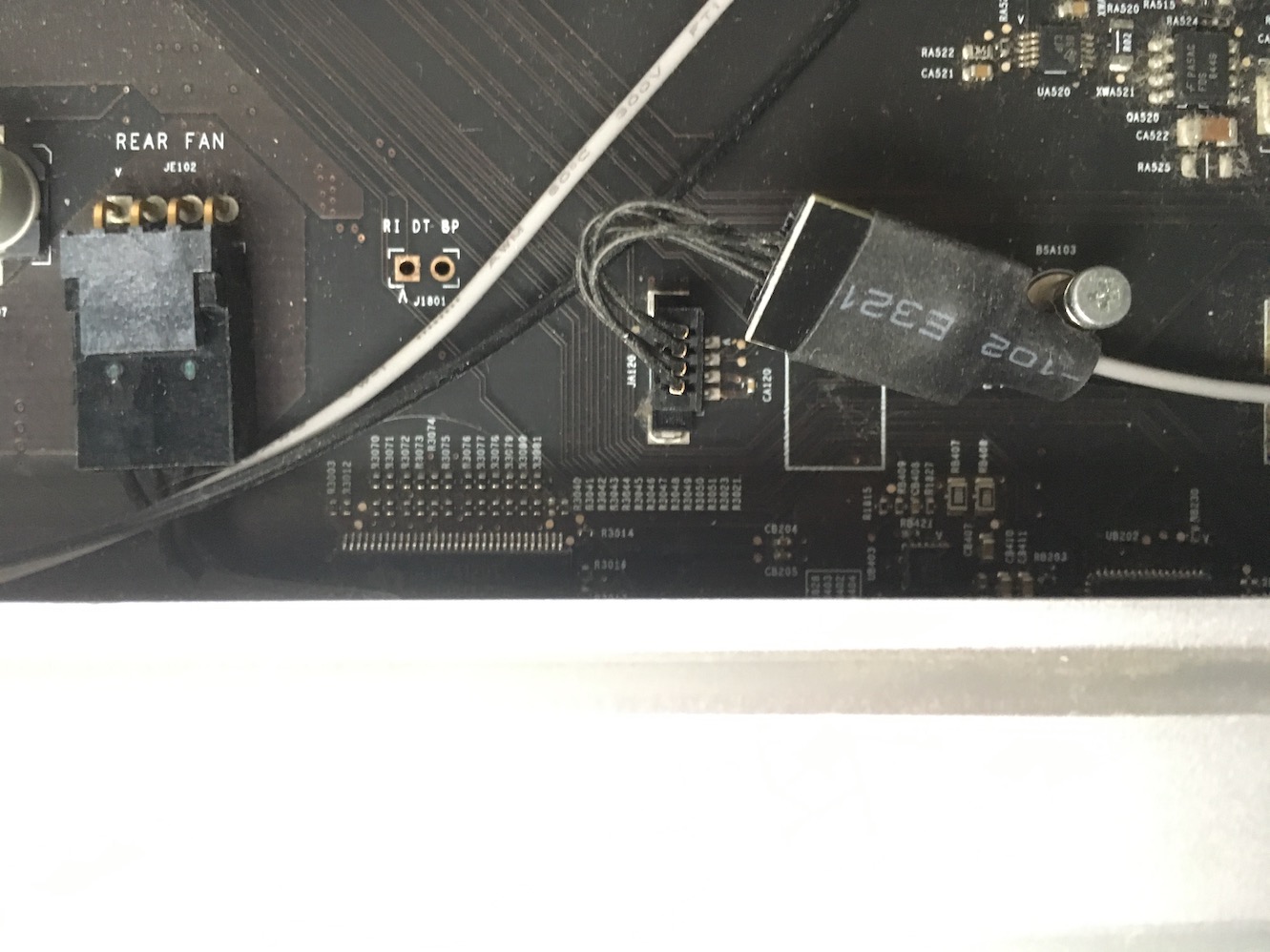 The stock wifi & bluetooth cards, after removing them from the Mac Pro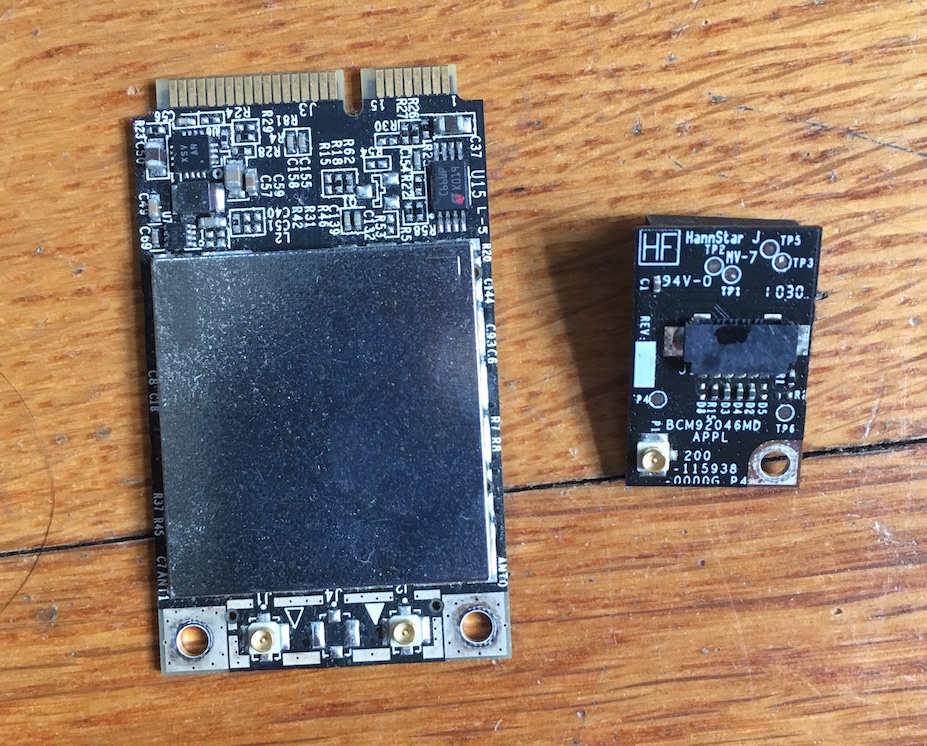 OSXwifi custom carrier card: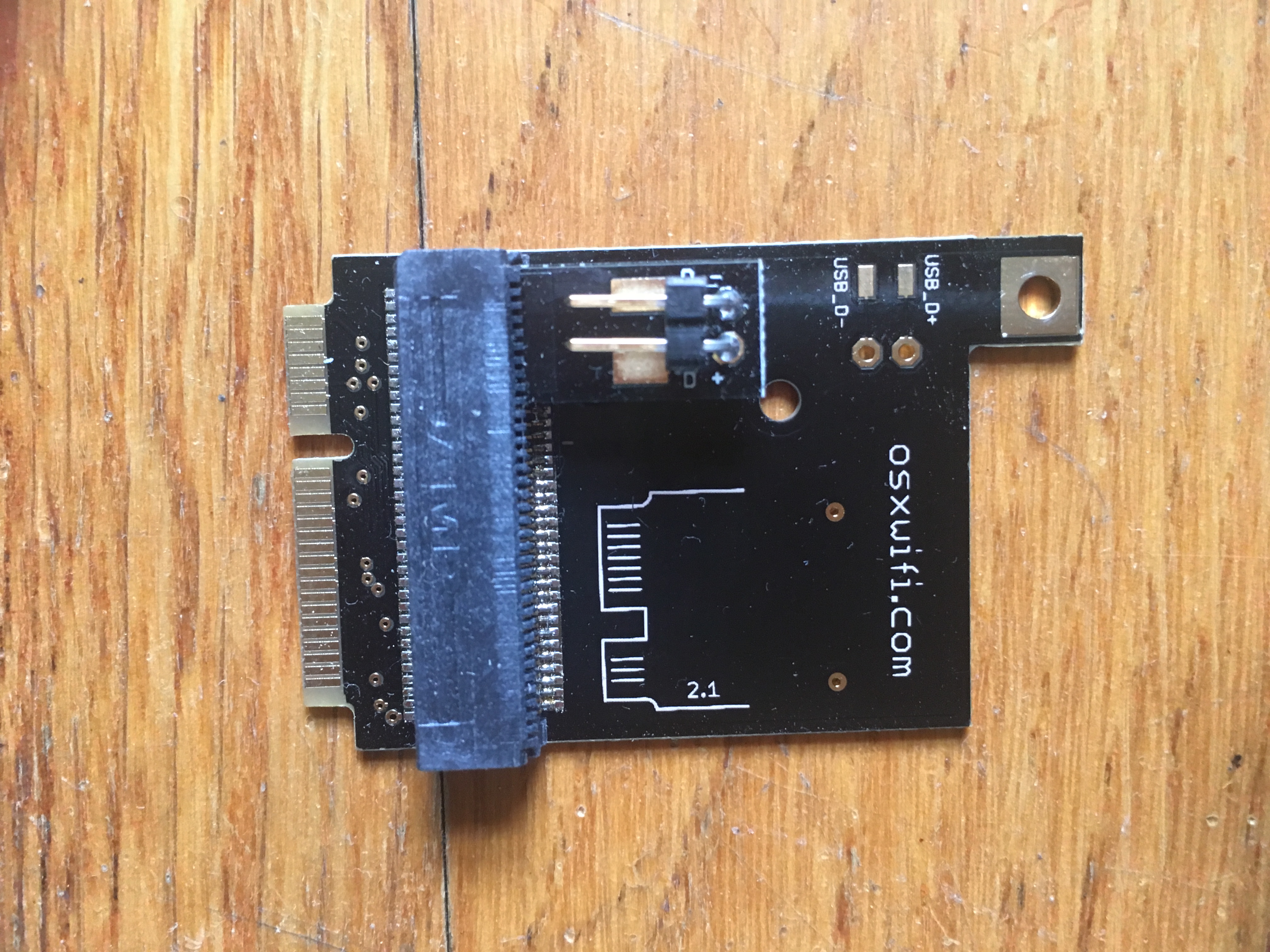 Broadcom card front & back: